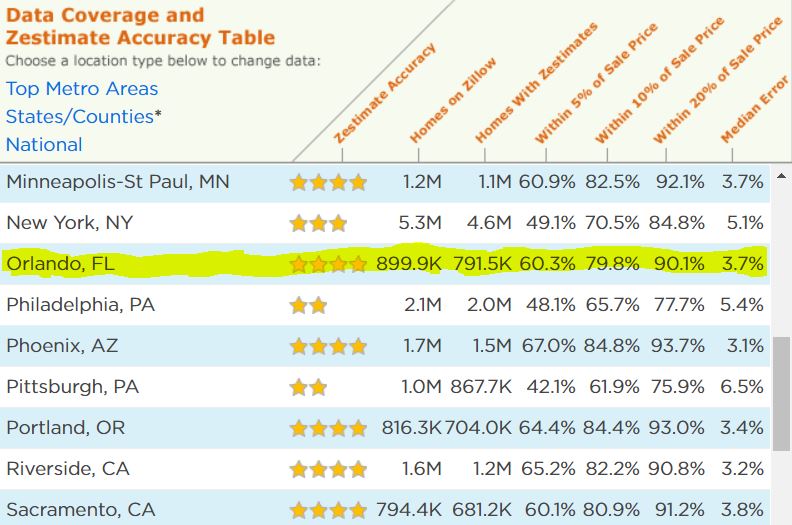 Zillow has proven to be a staple for home buyers and sellers who are just getting started in the process. They have put nearly all the property listings right at your fingertips to provide for a revolutionary consumer experience.
However, be aware of the many inaccuracies on the website, including their "Zestimate." In Orlando, Zillow's own statistics show that that the Zestimate is off by more than 5% of the Final Sales Price 40% of the time (see the figure above). That's a $12,500 difference on a home priced at $250,000! And it gets worse from there.
On top of their inaccuracies, Zillow makes money by selling your information to their "Premier Agents." You've probably already seen the effects if you've made an account recently. Zillow attempts to play the role of Cupid and turns your home search into a game of speed dating, where you receive call after call until you give in, or they give up. Hopefully it's the latter.
Don't risk losing thousands of dollars by trusting a real estate search engine to guess how much a home is worth. And don't get stuck working with someone you vaguely met over the phone. You need a professional in your corner who not only knows the market, but who also knows you and has your best interest in mind.
Call me today to see if we'd make a good fit!
Joey Bruno
REALTOR® | GRI
407-388-4537